Meet Your Houston Flooring Dream Team
Greater Houston Flooring is owned by two native Houstonians Adam Zak (left), and Keenan Lucas (right) . Both members of our team have over 37 years of combined experience in Houstons flooring and construction industry. We strive to deliver our customers with tailored service based on their needs and wants combined with a final product we would be proud to have in our own homes. Adam Zak has extensive knowledge of the custom hardwood flooring industry, and acquired a skillset passed down from a family history in the hardwood flooring business. With over 20 years of hands on training, our customers can rest assured that their custom hardwood floor will be completed to the best industry standards. Adam keeps up to date on all industry standards, which are constantly changing. He attends continuing education courses, and seminars from the industries top advisors, and manufacturers to stay up to date with new products and techniques. Adam is a certified bona craftsman, certified Woca European oil finisher, National Wood Flooring Association certified sales advisor, and installer. Keenan Lucas grew up in the construction industry along the same lines as Adam. Keenan grew up in a family owned construction business. He realized his passion early on was both focused on construction, and direct contact with clients. A proud member of the Texas A&M university class of 2007, Keenan obtained a Bachelors Degree in Construction Science. With experience in both Commercial and residential general contracting, we are able to provide the best quality and knowledge of all facets of the remodeling business. This allows us to facilitate both commercial and residential building and remodeling projects. As a team our focus is to not only complete your project in a timely manner, but to exceed expectations. Our goal is to turn your dreams into reality. We strive to deliver the absolute best personal customer service in the industry; your satisfaction is our top priority.
Certifications & Accreditations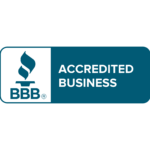 Greater Houston Flooring offers the best hardwood floor services in Houston and surrounding areas. 
Read what our client's say about us!
Janice
Houston, Texas
My husband and I love our hardwood floors installed by Greater Houston Flooring Services!!! The process was painless, the product outstanding and the outcome perfect. Much of the work was done offsite (which was a bonus). They installed an engineered product that is moisture resistant after they hand pillowed and stained it offsite. After installing all that needed to be finished was coating. We now have a beautiful custom hardwood floor without all the downtime. Adam and his crews were on time and professional. I highly recommend them.
Connie
The Woodlands, Texas
We just had our beautiful unfinished engineered hardwood floor installed by Greater Houston Flooring. We love it! So much nicer that I ever expected. We are so happy to get rid of carpet and the hardwood floor is so easy to keep. We have dogs and grandkids and they still look good. Greater Houston Flooring was so easy to work with. They worked on our schedule. Painless! I would definitely recommend them to friends. And will hopefully do our bedrooms next.
Julie Patterson
Houston, Texas
GHFS did a great job communicating with us so we could get exactly what we were looking for in our dining room. He installed our floors quickly and they looked great. They are great quality for a great price. I will definitely use Greater Houston Flooring Services again.
Greg Colip
Houston, Texas
Greater Houston Flooring Services installed wood flooring on the entire second floor of my home. The job was handled expeditiously and very professionally. The quality of the work was excellent and I cannot say enough for the work crew. I would highly recommend this company to anyone.
Free estimates on all Houston and The Woodlands Wood Floors!